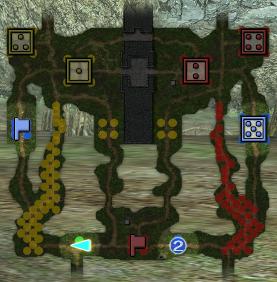 Quest Grade
C
Quest NPC
Generals with Military Domestic
Time
 ??:56
# of Players
2
Major Domestic
Military
Minor Domestic
Commerce
Technology
Damage needed?
Yes
You must follow the trainer's instructions and complete the quest. Each player must perform 4 tasks.
Defeat 200 enemies each.
Take the two bases at the north of the map. There is one troop base and one tower base for each side.
Each player must defeat 4 named officers on their side of the map.
8 more officers will appear at the bottom and you must defeat them to complete the quest. Be careful. They have Armor Level 4, normal and charge attacks won't flinch them, only musou will flinch.
Ad blocker interference detected!
Wikia is a free-to-use site that makes money from advertising. We have a modified experience for viewers using ad blockers

Wikia is not accessible if you've made further modifications. Remove the custom ad blocker rule(s) and the page will load as expected.