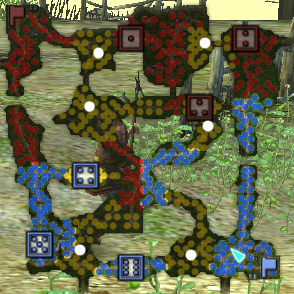 | | |
| --- | --- |
| Quest Grade | E |
| Quest NPC | Instructor |
| Time | 8:56 |
| # of Players | 1 |
| Damage needed? | No |
The purpose of this quest is to teach you how to recruit Lieutenants when they appear in battle. If you reject the Lieutenant that appeared from this quest you will get no reward after completion. Though there are six possible areas the Lieutenant can appear on this map more often times they will appear to the left of Base 1. Should you take too long trying to find the Lieutenant, the Instructor will tell you where it is. This quest ends immediately after picking up the Lieutenant Soul.
Ad blocker interference detected!
Wikia is a free-to-use site that makes money from advertising. We have a modified experience for viewers using ad blockers

Wikia is not accessible if you've made further modifications. Remove the custom ad blocker rule(s) and the page will load as expected.