Quest Grade
D
Quest NPC
Generals
Time
17:56
# of Players
1
Major Domestic
Technology
Minor Domestic
Military
Distribution
Damage needed?
No
The objective is simple defeat the real messenger, however if you defeat the real messenger too early you will get a lower grade. The real messenger will appear when you get 300 KO's though to S Rank the quest you need at least 1100 KO's. The area around the fake messenger in the left center of the map is the perfect spot to get KO's.
Video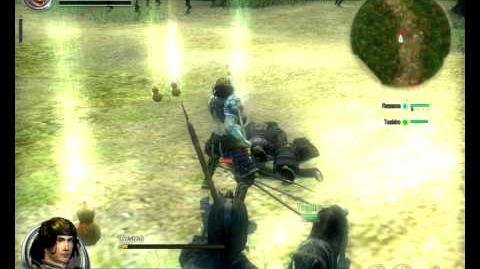 Ad blocker interference detected!
Wikia is a free-to-use site that makes money from advertising. We have a modified experience for viewers using ad blockers

Wikia is not accessible if you've made further modifications. Remove the custom ad blocker rule(s) and the page will load as expected.